Listing with Nancy Glass
By mixing social media with traditional marketing methods, Cummings & Co. stays in front of the real estate market.
The service you deserve in a realtor you can trust.
Helping You Find Forever.
I understand that buying or selling a home is a significant life event, and I'm here to ensure a smooth and rewarding journey. With a proven track record of excellence and a commitment to your unique needs, I am dedicated to delivering unparalleled guidance and support. Your goals are my priority, and I pride on fostering lasting relationships built on integrity and reliability.
Discover the difference of having a trustworthy partner by your side as you navigate the world of real estate.
Our Listing Process
Here is a brief overview of the home selling process to give you an idea of what to expect:
01
Sign Listing Agreement
Once the listing agreement has been signed, we will start the process to get your listing launched as soon as possible!
02
Clean and Organize Home
It is important to get your listing ready by de-cluttering, painting, completing any repairs and upgrades, and if needed, virtual staging.
03
Listing Launch
Your listing will be launched across our private network, Cummings & Co. website, MLS, and syndication.
04
For Sale & Open House Signage
Get noticed in the neighborhood! We will place For Sale and Open House signage for your listing to get your home seen in the area.
05
Print & Digital Campaigns
We will work with our marketing department to create email announcements and invitations, printed postcards and brochures, and promotions across all social media platforms.
At Cummings & Co., we are bringing together the world's sharpest, most creative professionals across real estate and marketing.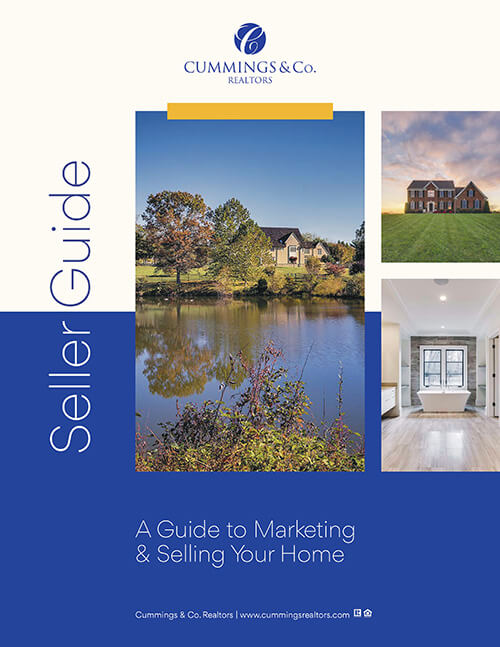 Seller Guide
A Guide to Marketing & Selling Your Home
My comprehensive selling guide is here to empower you with the knowledge and strategies you need for a successful sale. From pricing your home competitively to staging tips and navigating negotiations, my guide covers it all. Gain valuable insights from industry experts and unlock the secrets to maximizing your property's value.
Client Testimonials
Hear What My Satisfied Clients Have to Say
"Nancy sold my house after just a few days on the market and I got more for it than I was expecting. She went the extra mile by helping to coordinate repairs by several contractors which really took the pressure off me. I can't recommend Nancy enough to others looking for a personable, reliable and honest agent!"
"What a pleasure it was to work with Nancy Glass. Her knowledge in the Howard County and surrounding areas in which we requested, made the process smooth and easy. I have already recommended her to some of my colleagues and cannot say enough to anyone about her knowledge and expertise in the field. She was always available to answer any questions or concerns we had and made sure we were not disa
…
Read More
ppointed when viewing homes. My husband and I value the continued relationship we have with Nancy and will always treasure her honesty and professionalism throughout our journey. We are proud to say as first time homeowners, we are elated to have celebrated one year in our new home. All thanks to our phenomenal realtor, Nancy Glass."
Read Less
"Highly recommend Nancy as your realtor! As a first time home buyer we were clueless as to the process and she explained everything along the way. Couldn't be more happy in the house she found for us."
"Nancy did an incredible job selling my parents' home. Our entire family was totally impressed with the amount of showings, and the number of offers!"
"Nancy has been our champion in real estate for over two decades. Such includes six top-notch properties, bought and sold, while guiding us through hundreds of listings and showings. She is an authority on securing experts in home decoration, upgrades, repairs, and even moving. A tireless and compassionate human being with a keen eye for details and delivers the win/win for everyone. Even when
…
Read More
we explore real estate beyond her territory our first instinct is to consult Nancy. She is expert in working with government employees, military members, and veterans. Nancy deserves my highest recommendation and gratitude."
Read Less
"We love Nancy as our realtor! She actually found our first house to own back in 2015. Fast forward 7 years later, it was our time to move again and we needed to find a realtor to help us sell this house. Nancy just happened to email us that month just to say hello. And in short summary, it just made sense or it was "serendipity," to hire her back, this time to sell the house she helped us buy to b
…
Read More
egin with. Circling back 360 degrees. Anyways, Nancy is a lovely lady, very personable, and knows her realtor smarts! Just trust her very much and we appreciate all of her help!!!! Highly recommended realtor to everyone!"
Read Less
Communities
Find your perfect location
With all the beauty that the area has to offer, it's hard to find the perfect place to call home. My area guides simplify that process by giving you unique market, lifestyle, and demographic insights into each area I serve!